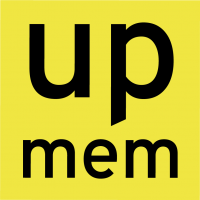 Sector : Smart Hardware Investment Date : July 2017
CEO/Founder Title : Gilles Hamou & Fabrice Devaux C4 Ventures team : Olivier, André
HQ : Grenoble, France Website : www.upmem.com
What they do
With data growing faster than ever before, companies are facing increasing challenges relating to scale. Specifically, the movement of data between RAM (where the data is stored when being processed) and CPU (where calculations are made), represents the highest bottleneck in terms of performance.
UPmem is the only company which cracked the "processor in memory" architecture. Founded in 2015, they provide a solution to the "memory wall" problem. UPmem's technology increases memory and bandwidth without compromising the current architecture of servers. UPmem already gathered interest from global leaders in the software and semiconductors industry, they also impressed us at C4 Ventures. We believe they will champion Big Data, the next wave in semiconductors and we are very excited to be part of their journey.
How we met
The founders, Gilles Hamou and Fabrice Devaux have known each other since primary school. Gilles was initially introduced to us by Charles-Antoine, a serial entrepreneur in the space of data centres who co-invested with C4 Ventures in Cleeng. After a thorough due diligence with our Operating Partner André, we were set to invest. When Olivier negotiated the terms of the investment, Gilles proved to be a tough negotiator so we're extremely happy to now be on his side of the table !