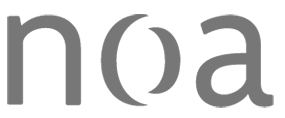 Sector : Hardware Investment Date : August 2014
CEO : Philipp Meyer-Schmelling C4 Ventures team : Olivier, Michel
Location : Berlin, Germany Website : noa.one
What they do
Noa (previously Lock8), is the first of its kind – a global bike-sharing platform based on an innovative lock and tracking system that allows organisations of all sizes to roll out an easy, affordable and scalable bike-sharing program. Users are able to find and unlock bikes using their smartphones, and bikes are secured through GPS tracking.
How we met
Pascal was talking about Noa well before we invested – in November 2013, Boris came across their Kickstarter and introduced the concept to the team, and Pascal ended up mentioning their technology in several presentations on the growth of connected objects.
Meeting with the founders sealed the deal, Franz and Daniel explained that they were changing the business from a B2C to a B2B model and we thought it was indeed the right vision for the company: Noa leverages the Internet of Things in a unique and disruptive way, connecting users' transportation to their smartphone and allowing them to find a bicycle as easily as someone with a smartphone can find a nearby Uber.
We sold our shares in Noa Technologies at the end of 2016.