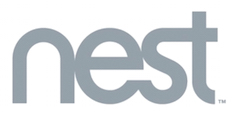 Sector : Hardware | Smarthome Investment Date : Exited
CEO/Founder : Tony Fadell & Matt Rogers
Location : Palo Alto, USA Website : www.nest.com
Created in 2010, Nest is a California-based innovative company developing connected consumer electronics for the home. Nest reinvents things by taking unloved products in the home to transform them into simple, beautifully designed, and thoughtful devices.
Nest DNA is what attracted us – Nest founder is none other than Tony Fadell, the godfather of the iPod, and his team is composed of many Apple veterans. This team made us believe in the potential and future of Nest.
The most exciting features of Nest creations have to do with what happens inside: the devices use the power of data and intelligent algorithms to learn about its owners' habits and teaches itself how to behave and act upon.
With the Nest Learning Thermostat, Nest set out to help people reduce home energy use while enjoying the comfort of their home. Later, Nest turned its attention to keeping families safe in their homes with Nest Protect, a Smoke and CO detector and Dropcam, a connected webcam.
C4 Ventures exited Nest when Google acquired the company for $3.2B in January 2014.