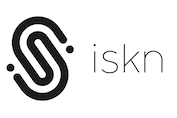 Sector : Hardware Investment Date : October 2014
Founders : Jean-Luc Vallejo, Timothée Jobert & Tristan Hautson C4 Ventures team : Olivier, Michel
Location : Grenoble, France Website : www.iskn.co
What they do
Many objects central to our daily lives remain largely unaltered since they were first designed and crafted centuries ago. Despite tremendous advancements in technology, simple tools still provide us with the best physical interactions. For artists and designers, reproducing the creative experience using digital tools like a tablet stylus is expensive and often implies compromising between utility and great user interaction.
That is why ISKN developed The Slate – a device that digitises sketches, drawings and notes in real time with a high level of accuracy, whilst keeping the natural feel of pen and paper. Moreover, the uses for their patented technology are endless, and can be applied to such domains as interaction design for 3D animation, gaming, motion control and visualisation.
The founders
ISKN has a multi disciplinary team with an exceptional set of skills. However, what impressed us the most was the co-founders' ability to combine their technical knowledge with business savoir-faire. Jean-Luc, Timothée, and Tristan are great leaders, able to run the business and motivate the team, offering some perks such as weekly drawing classes.