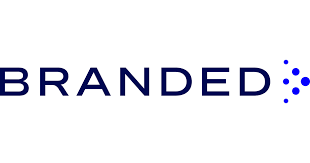 Sector : Future of Commerce Investment Date : June 2021
Co-Founders : Michael Ronen, Pierre Poignant, Ben Kaminski C4 Ventures team : Boris
Location : Berlin, Germany Website : www.joinbranded.com
What they do
Branded is on a mission to build a leading global digital consumer products platform, with a focus on Home, Lifestyle and Leisure markets. They acquire and partner with the most successful founders of third-party seller brands on Amazon and other marketplaces to help them unlock growth and achieve global scale.
To achieve their ambitions, they leverage a centralised global team of specialists in investment, technology, logistics, marketing and new product development as well as a proprietary tech platform. By partnering with Branded, product sellers can now rely on world-class talent and operations.
Since its founding in 2020, Branded has built a robust portfolio of top-selling brands with combined gross revenues of approximately $150 million, making the group a home for some of the largest FBA ('Fulfilled by Amazon') sellers on Amazon.
Branded was co-founded by Ben Kaminski, Partner at Target Global which also led their $150M round, Pierre Poignant, who previously co-founded Lazada which he led as CEO after its sale to Alibaba, and Michael Ronen, founding Managing Partner of SoftBank's Vision Fund and former Partner and global COO for TMT at Goldman Sachs.
How we met
After many years both at Apple and Vivendi without ever crossing paths, Pascal and Michael Ronen finally met in December 2020. Michael then introduced Pascal to Pierre over a zoom and they had an amazing long talk. One talk led to another with C4 Ventures' three Investment Partners and we decided to join the journey!