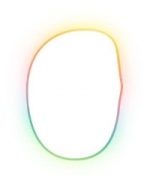 Sector : Digital media technologies Investment Date : May 2020
CEO : Dom Leca C4 Ventures team : Michel
HQ : Paris, France Website : beamapp.co
What they do
Most projects start with search queries. You grab your phone or computer, you open a new tab, you type a few words in the address bar and start learning a ton of things by reading stuff, watching videos, interacting on forums and more. But when you close your browser window, everything disappears.
Well, not with Beam. Beam is a new breed of software considering search as an API. Beam passively follows users as they click on links, open new pages and spend time looking at stuff. Every time you search for something, it creates a new note card. When you close the tab, you have a new card — your search query is the title of the card and you can see all links under that note. You can then add text, remove links that weren't that relevant, therefore bringing meaning to your web history.
While currently in beta, Beam is already thinking about future ways to expand, such as interactive and collaborative features… Ultimately, Beam's ambition is to transform the way we interact with the browser, search and knowledge in order to make our work more efficient, more collaborative and fluid.
How we met
Dom is a serial entrepreneur and sold his previous company Sparrow to Google. When we heard he was onto something new we reached out to learn more and were seduced by the idea of Beam and A team behind it.