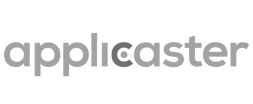 Sector : Digital Media Technologies Investment Date : September 2015
CEO/Founder : Jonathan Laor C4 Ventures team : Olivier
Location : Tel Aviv, Israel Website : www.applicaster.com
What they do
TV habits are changing: today a third of TVs in the US and Europe are Smart TVs, and three quarters of viewers watch TV while using another device. This means Broadcasters are facing new and critical challenges.
Applicaster is where TV meets Mobile. With its enterprise SaaS solution it enables the broadcasters to optimise their business on the go and in front of the TV, delivering amazing interactive experience for their end customers. Applicaster is proving that the marriage between TV and Mobile goes way beyond video streaming and digital rights.
How we met
Jonathan Laor has led Applicaster and its new media delivery platform since 2009. Our friends at Pitango Capital introduced Jon to Pascal and he was immediately convinced by a founder who thinks faster than he can talk (and he talks really fast!). Olivier was equally impressed by Jon's talent and vision, so supporting them in their expansion especially in Europe was definitely a no brainer.